Free!
All ages
Food trucks and drink concessions
Sundays, October 2022 
10/2, 10/9, 10/16, 10/23, 10/30
3 pm – 6:30 pm 

Sunday, October 2, 2022
3 pm – 6:30 pm
Antibalas
Opener: Qiensave
Non-Profit Partner: The New Ballet
It's hard to believe that more than twenty years have passed since Antibalas's humble beginning as a neighborhood dance / protest band in the block parties and underground parties in pre-gentrified Williamsburg, Brooklyn. Over the past two decades they have evolved into what The Guardian called "one of the world's finest Afrobeat bands" while enjoying equal renown for their cross-genre collaborations with legends of popular music. 
About the Levitt San Jose Fall Concert Series: 
Formed in 2016, Friends of Levitt Pavilion San Jose is a non-profit with a mission to build community through free, all-ages, high-quality live music shows and performances on a permanent stage in historic St. James Park.
The Levitt San Jose Fall Concert Series, presented by Madrone Ventures & Studio Current, will feature top local and national artists, giving a sneak peek of what's to come when Levitt Pavilion San Jose joins the community of permanent Levitt venues across the country.
Enjoy a fall picnic with friends and family and see how Levitt San Jose will build community through free, all-ages, high quality live music shows and performances in historic St. James Park. 
Follow us on Facebook, Instagram and Twitter, or sign up for our e-mail list to receive the latest info about the Fall Concert Series and Levitt Pavilion San Jose!
Volunteers Needed!
Interested in volunteering for the Fall Concert Series? Volunteers are needed for event set up and break down, beer and merchandise booth, and welcoming attendees. Interested? Click on the icon below to sign up!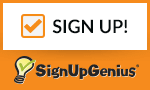 The self-proclaimed "funkiest rapper alive," Lyrics Born (LB) carries on his tradition of weaving funk and soul into classic, boom-bap Hip Hop on Quite A Life. Influenced by icons like James Brown, George Clinton, Bootsy Collins, Zapp and Rogers, and coupled with his love of rap pioneers such as KRS-One, Rakim & Snoop Dogg, LB's music is the perfect Hip Hop and funk-flavored gumbo. 
A jazz artist for the hip-hop generation, José James artfully blurs the lines between traditional and contemporary jazz, hip-hop, soul, funk, pop and rock. He has released 11 critically-acclaimed albums for labels such as Brownswood, Impulse, Blue Note and his own co-founded Rainbow Blonde Records. James has collaborated with many notable artists such as Flying Lotus, Robert Glasper, Lalah Hathaway, Ledisi, Aloe Blacc and Jason Moran.
Sunday, October 23, 2022
3 pm – 6:30 pm
La Doña
+ Opening performances curated by Mosaic America
Non-Profit Partner: Mosaic America
La Doña is a solo reggaeton singer, songwriter and multi- instrumentalist.  La Doña combines her deep roots in Latin folk traditions like corridos and rumba with the propulsive modern sounds of reggaeton, cumbia, and hip hop.  Influenced by local muralismo and hyphy sensibilities just as much as global diasporas and climate catastrophes, La Doña's catalog is eclectic, fresh, and urgent. 
Sunday, October 30, 2022
3 pm – 6:30 pm
ORGŌNE

With a signature sound signified by lockstep rhythms & a deep grasp of soul and funk, ORGŌNE has built a reputation over the past 2 decades as being one of the tightest, fieriest live bands in the country & a top notch crew in the studio. On their new album "Lost Knights", ORGŌNE offer up a collection of heavy-duty psychedelic funk-rock anthems created to be played loud and raucously.
The Levitt San Jose Fall Concert Series is supported in part by the Mortimer & Mimi Levitt Foundation, which partners with towns and cities across America to activate underused public spaces through the power of free live music, creating welcoming, inclusive destinations. Presenting a broad array of music genres and cultural programming, Levitt venues and concert sites are community anchors where families, friends and neighbors of all ages and backgrounds come together. Learn more at levitt.org. #MusicMoves